Codeweavers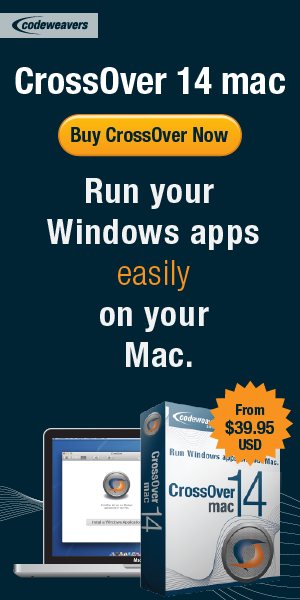 CrossOver 14 features support for Apple's latest operating system release of Mac OS 10.10, more commonly known as "Yosemite," which was released on 16 October, 2014. CrossOver 14 works "out-of-the-box" with Yosemite, and will give Mac users all the benefits from this much anticipated OS release.
CrossOver 14 contains support for many newer Windows applications, a prominent example being Quicken 2015. CrossOver also supports many games, including new support for the very popular Hearthstone (on Linux), as well as other titles such as Cube World, Path of Exile, Warcraft III, Euro Truck Simulator 2, Terraria, South Park: The Stick of Truth, and Xenonauts. CrossOver also runs thousands of other Windows titles of all types.
CrossOver 14 also includes the very latest release of Wine: Wine 1.7.25. Wine is an open-source software allowing Windows programs to be run on Unix-based operating systems without the need for Windows itself. Wine also delivers superior performance and simplicity compared with virtual machine. The latest release, Wine 1.7.25, embodies another year's worth of Wine development, including nearly 5,000 new patches and application improvements to hundreds of different Windows applications.
CrossOver 14 is available immediately at www.CodeWeavers.com.
Wondering if your favorite Windows software title will run under CrossOver? Visit c4.CodeWeavers.com to find out.
About CodeWeavers
Founded in 1996 as a general software consultancy, CodeWeavers focuses on the development of Wine –the core technology found in all of its CrossOver products. The company's goal is to bring expanded market opportunities for Windows software developers by making it easier, faster and more painless to port Windows software to Linux. CodeWeavers is recognized as a leader in open-source Windows porting technology, and maintains development offices in Minnesota, the United Kingdom and elsewhere around the world. The company is privately held.